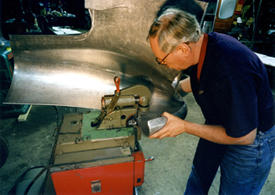 ERCO Model HD forming and flanging machine has the ability to form a flange or edge of certain heights and shapes on most kinds and thicknesses of sheet metal.
This is the machine Fay uses to turn all flanges and wire edging. It is very precise. Flange heights can be predicted within 0.010 of an inch. There is a wide variety of tooling available for turning flanges, return flanges, wire edging, radius flanges, etc.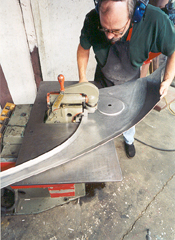 The table can be removed for clearance if necessary.
Call or email for more information, price, and delivery options.